New Book Review Published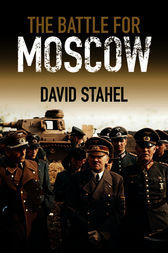 The Michigan War Studies Review (MiWSR) has just published my latest book review. It is of David Stahel's The Battle for Moscow, and unfortunately it is a work that I cannot recommend. This is only the second time I have had to publish a negative review with the MiWSR. Readers will quickly see why.
It is patently obvious that Stahel's latest work is more interested in pushing an agenda. It does not measure up to the findings of countless other military historians in regards to why Germany failed to take Moscow late in 1941.