Race to Save World's Last Known Do-17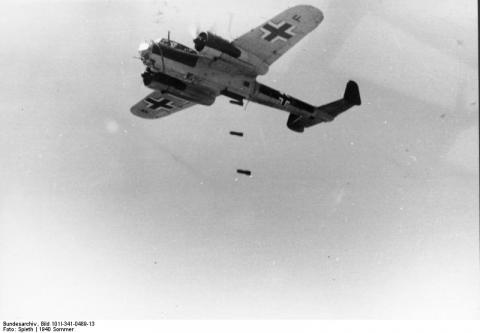 Lying underwater in the English Channel off the coast of Kent, United Kingdom is the world's last known surviving Do-17 bomber. In a joint attempt the Royal Air Force Museum and Imperial College of London are attempting to salvage the well preserved Do-17 - found in 2010 after sands shifted that had previously hidden the bomber, and have now left it exposed to seawater that can corrode the aircraft very quickly. Shot down during the height of the Battle of Britain this aircraft, as the last of its kind, is of considerable historical importance.
Built by Dornier Flugzeugwerke, the twin engine Do-17 served along with the He-111 as the Luftwaffe's primary early war bomber. The Do-17 was one of the Luftwaffe's earliest attack aircraft; having been first flown late in 1934. Although the Do-17 performed well in Spain it was obsolete by 1940 and replaced by the Ju-88. Production ended in 1940 after the Luftwaffe had taken delivery of over 1,000 Do-17's. The most common Do-17 model was the "Z" version; an aircraft capable of carrying only a one ton bomb load over very short distances, and only a half ton load out to a 200 plus mile combat radius. By 1941 few Do-17s still flew in their original role as a bomber; some were converted to night fighters, but even these were withdrawn from combat service shortly thereafter - those that remained were almost completely phased out in 1942.