New Pictures Added to WWII Gallery: Great Lakes Training Carriers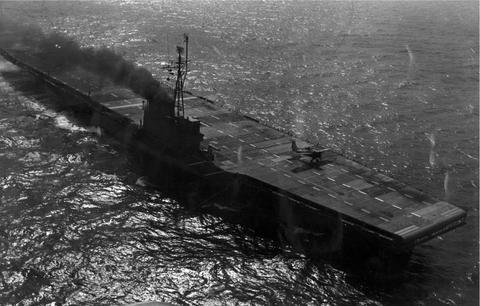 Just added four new pictures to our WWII gallery. These are of the Second World War era USN Great Lakes Training Carriers USS Sable (pictured) and USS Wolverine plus some shots of aircraft operating off their flight decks.
You can go to the gallery using the links at the top of the page or here. Enjoy, and don't forget to click on the pictures you are interested in to read the accompanying descriptions.