Life in England During May 1942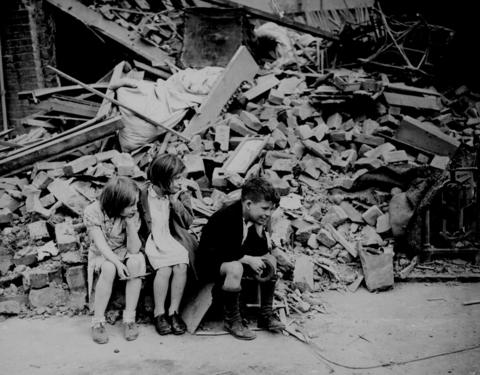 The Battle of Britain remains today one of the more heavily focused upon events of the Second World War. In particular, events that occured in English skies from August of 1940 through early 1941 attract the lion's share of attention.
What must be remembered however, is that the horror of facing random death, injury, or loss of possessions facing the average British citizen continued throughout World War II. During the spring of 1942 German night bombing raids managed to terrorize a significant number of people. What's more, in spite of the "modest" nature of these raids - really consisting of scattered German aircraft flying over a landmass the size of the southeastern part of the British Isles - they still enormously disrupted civilian life, required a coordinated response reaching into nearly all levels of society, and brought a level of death and destruction that the average person living in today's industrialized world would find to be simply unbelievable.
For instance, during the random Luftwaffe raids on the night of May 2, 1942 one anti-aircraft battery was hit by falling German bombs, and only the brave actions of several crewmembers managed to save a number of lives. Now, though this sounds utterly mundane in comparison to the thousands of people violently killed across the world on this same day, the risk of death conveyed by these events still reflects a daily lifestyle that is almost incomprehsible to relate to for the majority of those who read this blog.