The Hunt For A Missing Polish Hero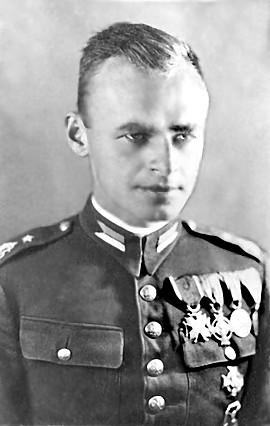 At the storied Powazki Cemetery in Warsaw, Poland (where many of Poland's greatest citizens are buried) a hunt is on for Witold Pilecki; and for others like him believed to have been murdered by Stalin's post Second World War Polish police state and then unceremoniously dumped in unmarked graves.
Though a veteran of the early 1920's war fought between Poland and the Soviet Union, Witold Pilecki remains today best known for his heroism during WWII; when during the 1939-1945 German occupation he served in the Polish underground army. In particular he is revered to this day mostly because in September of 1940 he allowed himself to be arrested and sent to Auschwitz, where he chronicled the Holocaust so that the world would know the extant of German crimes. After two and a half years in Auschwitz he was able to get himself assigned to work duty outside the fences, and he subsequently escaped early in 1943.
As a member of the Warsaw resistance Pilecki was captured again by the Germans and served out the war in a Bavarian work camp. Following the war he joined tens of thousands of Poles in actively resisting against the Soviet puppet state created in the new Poland. He was arrested in 1947, and Polish authorities working for their Soviet masters executed Witold Pilecki on May 25, 1948.