Goodbye USS Enterprise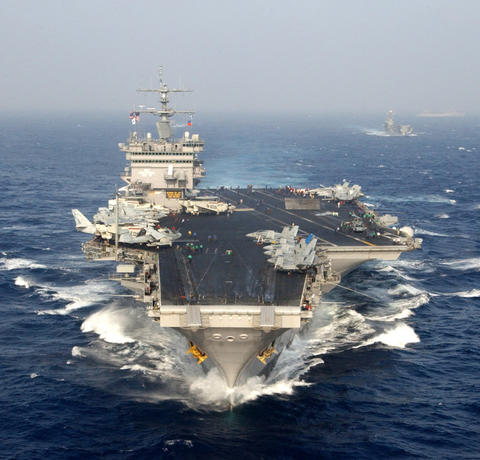 Today the US Navy (USN) formally deactivates the Nuclear Aircraft Carrier USS Enterprise (CVN-65) after 51 years of active service. The 8th Navy ship to bear the name "Enterprise" (ironically the first Enterprise was a British ship until captured by Benedict Arnold on May 18, 1775) she was the world's first nuclear powered aircraft carrier.
In 1954 Congress authorized construction to begin on the newest edition of the Enterprise (her famous WWII era predecessor had been decommissioned in 1947). Once construction began everything about the new Enterprise quickly became superlative. As such, and in honor of her service let's take a look at some of the more amazing facts about the Enterprise:
During her 51 years in service she sailed over one million nautical miles (far enough to circle Earth 40 times) and landed 400,000 aircraft (from the era of the F-8 Crusader to today's F/A-18F Super Hornet).
It took 60,923 tons of steel to build the Enterprise (or more steel than was used to build the Empire State Building).
At 1,123 feet in length she was the longest warship in the world.
The Enterprise deployed 25 times, including during the Cuban Missile Crisis and up to in support of modern operations in Afghanistan.
Prior to today she was the oldest active duty ship in the US Navy.
Let's just hope we don't have to wait until 2245 for the next generation "Enterprise"!