Another WWII Bomb Found - This Time in France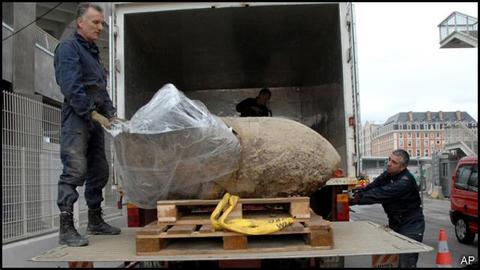 Just over one week ago construction workers found a one ton bomb at the port of Marseille, France. The bomb dates back to the Second World War and is believed to be German. On Sunday, March 18, 2012 the bomb was removed as can be seen in this picture.
The bomb is not thought to have been air delivered, but, instead have been left behind by German soldiers who, prior to retreating, sought to demolish the excellent port facilties at Marseille. As it was, and in spite of German efforts to the otherwise, Marseilles served as one of the top logistics nodes for Allied forces in Northwestern Europe during the final year of World War Two.